Our Elf on the Shelf heads home tonight and once again he did not disappoint. Our children loved all the antics our tiny friend got into this year, the good and especially the bad.
Even though it gets tough some nights trying to decide what our little friend will be up to next, and sometimes the fun of the tradition seems like more of a chore for mom and dad, we will miss watching our children's faces light up with excitement as they search for our Elf on the Shelf each morning.
So until next year Tiny George, have a safe trip home. Thank you for bringing a special joy to our children over the past month and we can't wait to see you again next year! Merry Christmas little friend!!!
Check out all our elf fun:
Even More Creative and Fun Elf on the Shelf Ideas for Kids
Tiny George having a swinging good time. The boys thought for sure he was going to get burned by the lights. lol!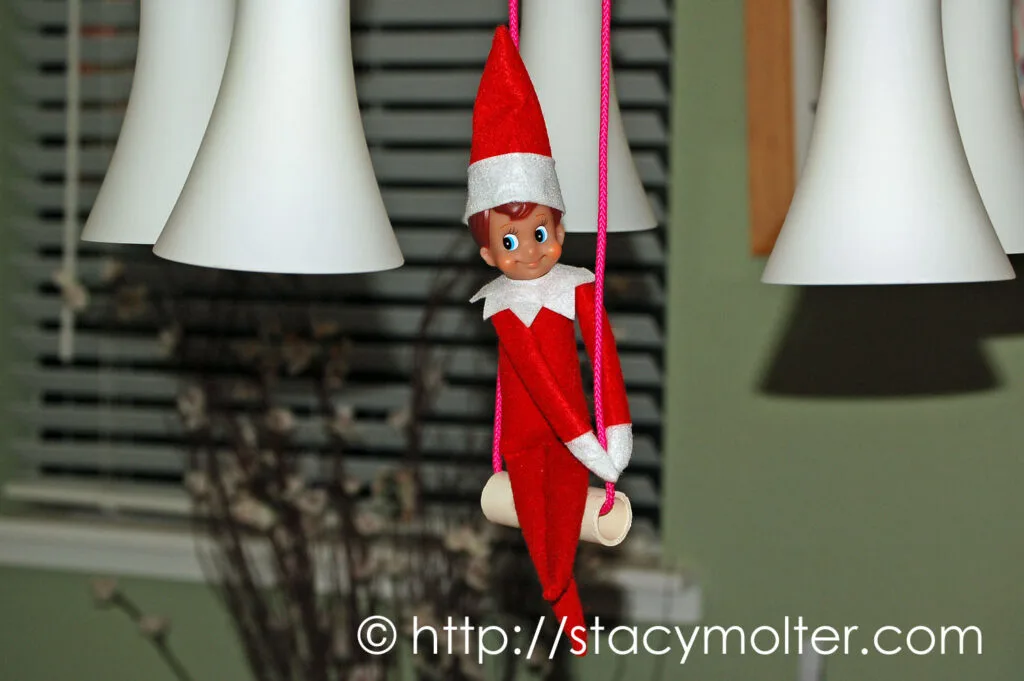 It's a bird! It's a plane! It's Super Elf!!!!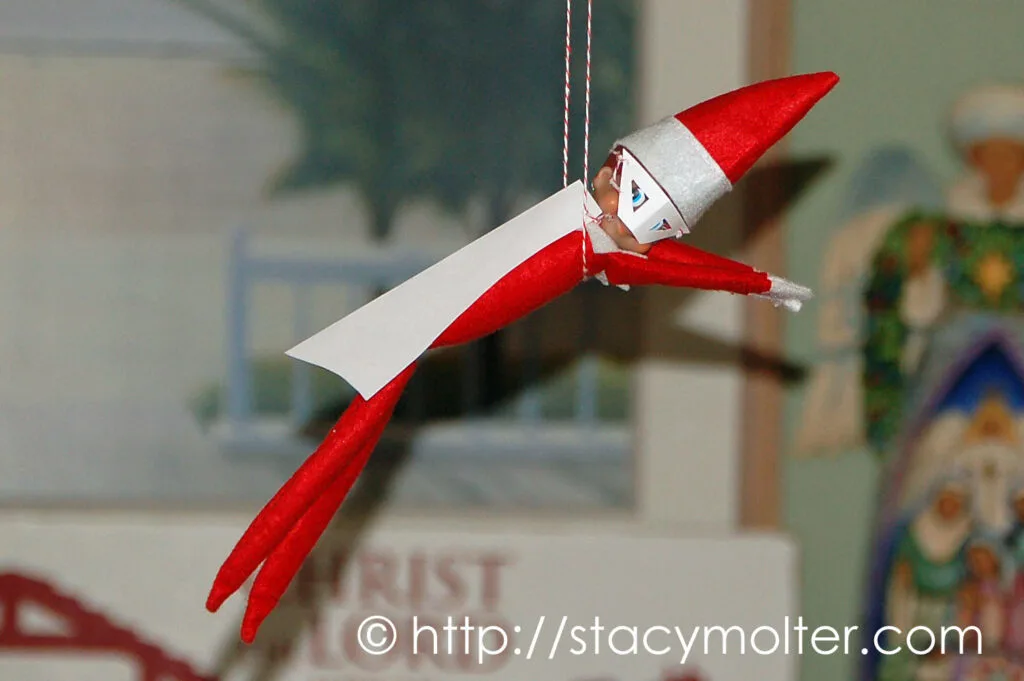 Our Elf on the Shelf thought he'd hide from the boys today and the boys could not find him. Thankfully mom and dad happened to get a glimpse of him to give the boys a few hints on where to find him.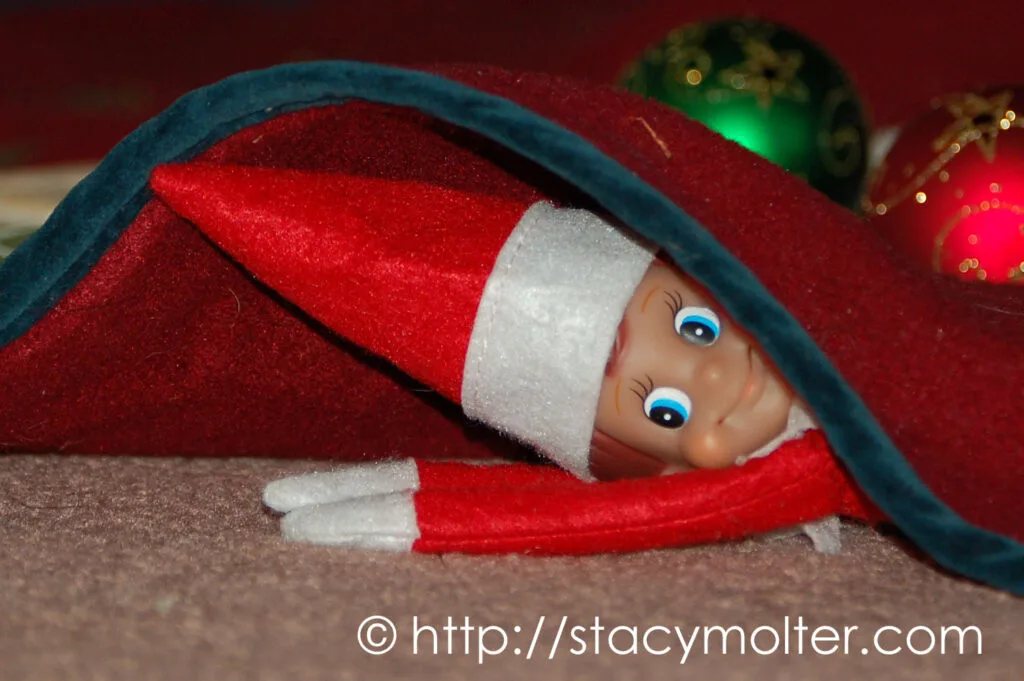 Tiny George go this craft on today and made a set of photo ornaments for us with glass baubles, tinsel garland and our favorite photos of our children.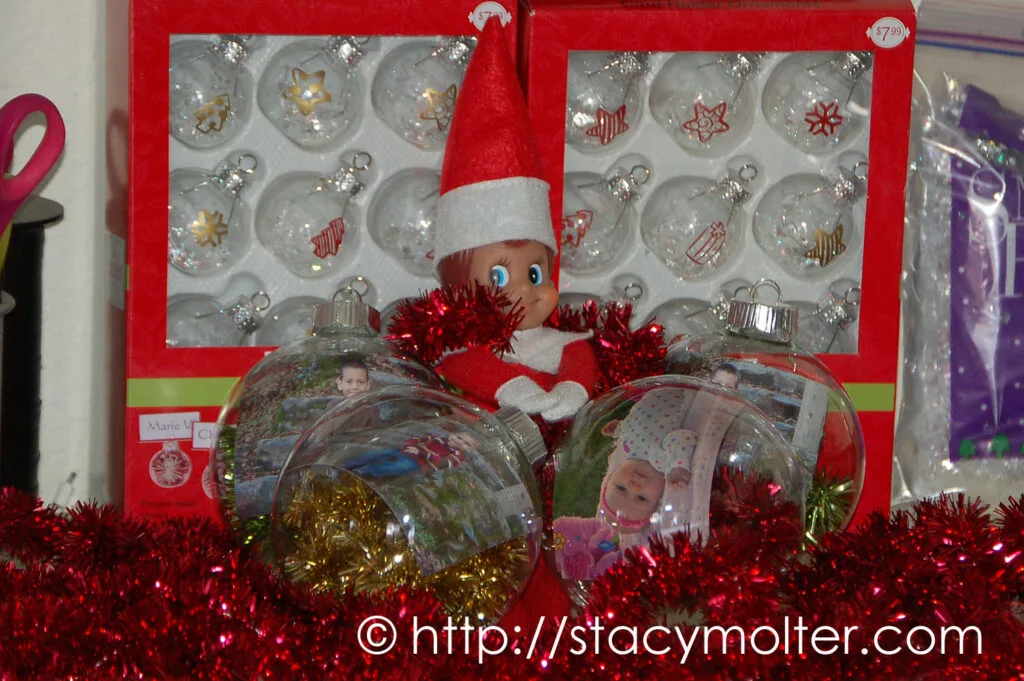 Yee Haw!!!!! Tiny George and Woody took a ride around the house on the kids wooden horse.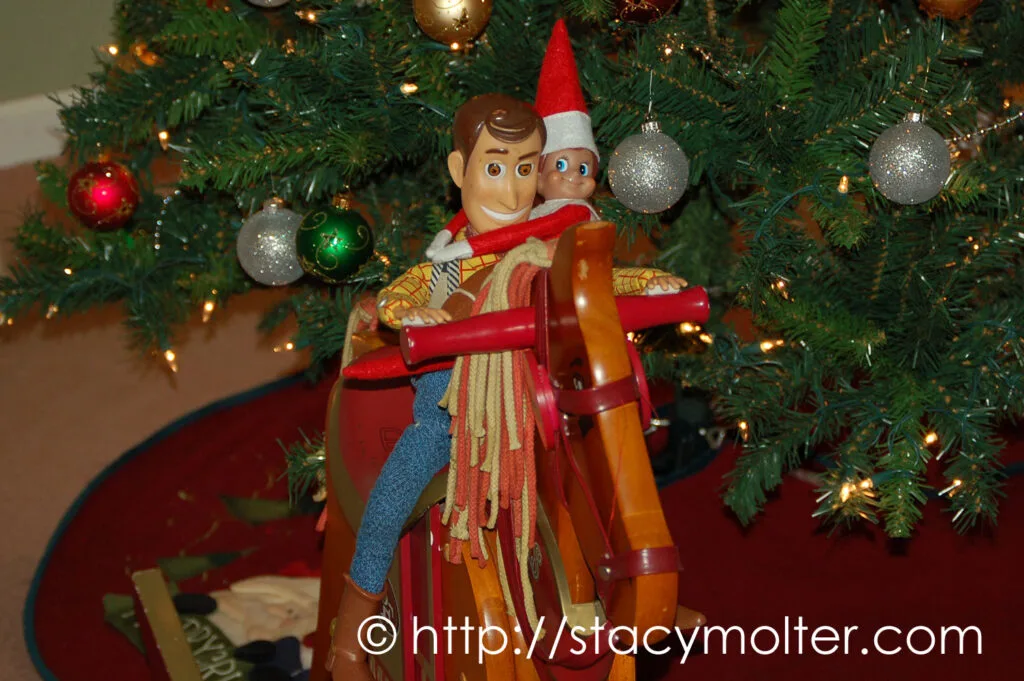 Oh no! Tiny George caught the nasty bug that had cursed our house just days before Christmas. I hope he feels better in time for Christmas.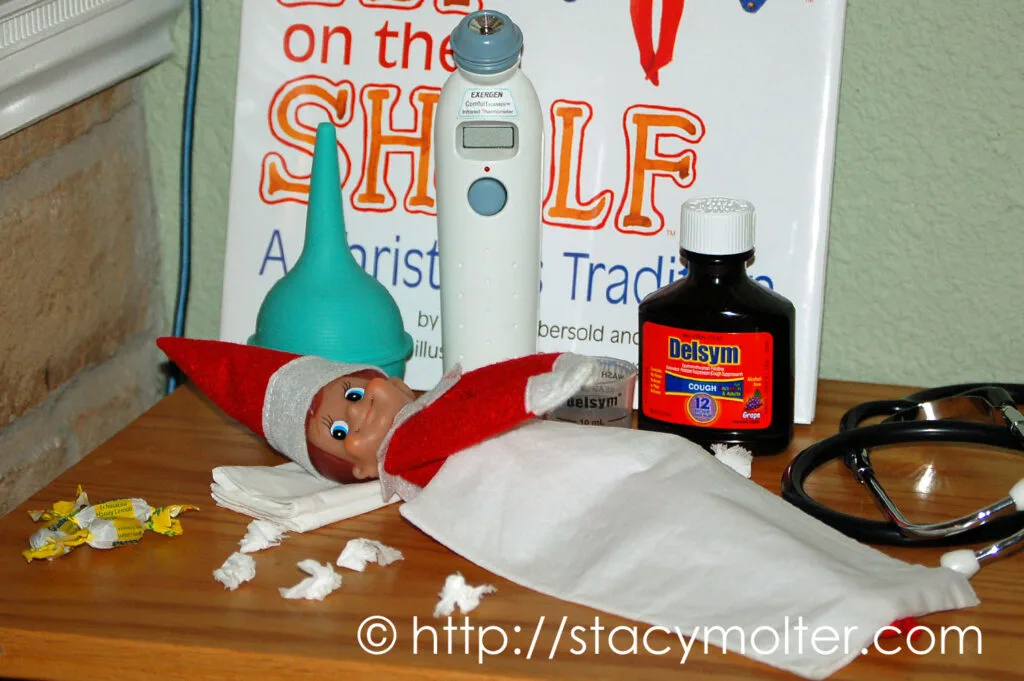 Mitch loved this Dino-mite parade under our tree.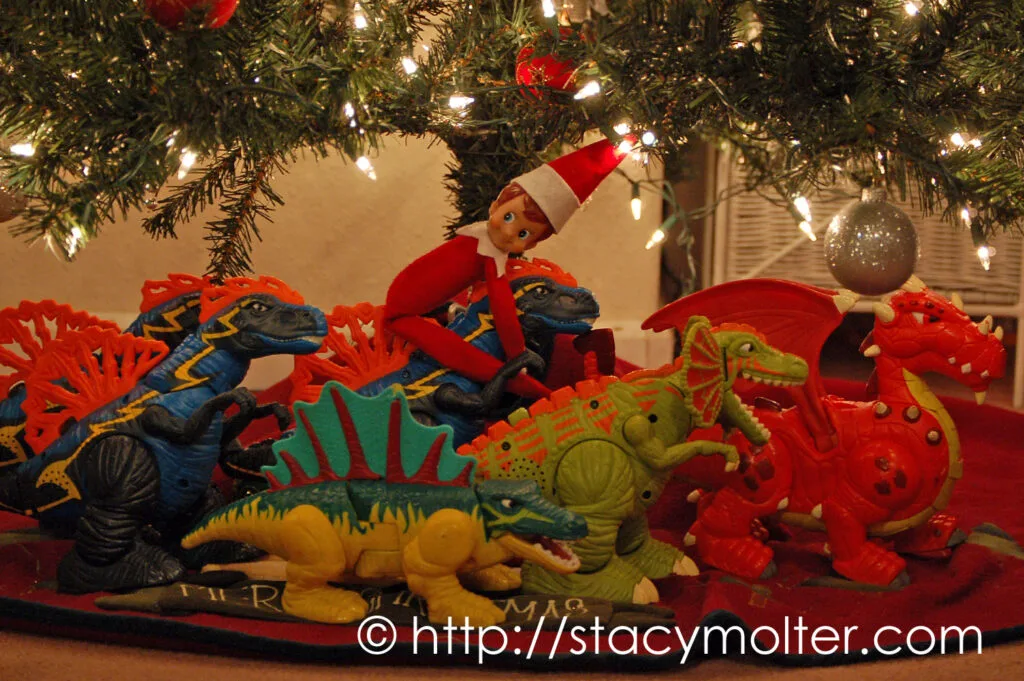 On our Elf on the Shelf's last night with us he left a note for the kids thanking them for letting him be a part of our family's lives (and reminding them to leave cookies and milk for Santa!).