Our little Elf on the Shelf Tiny George did not disappoint this week bringing the boys a special message from Santa via my iPhone.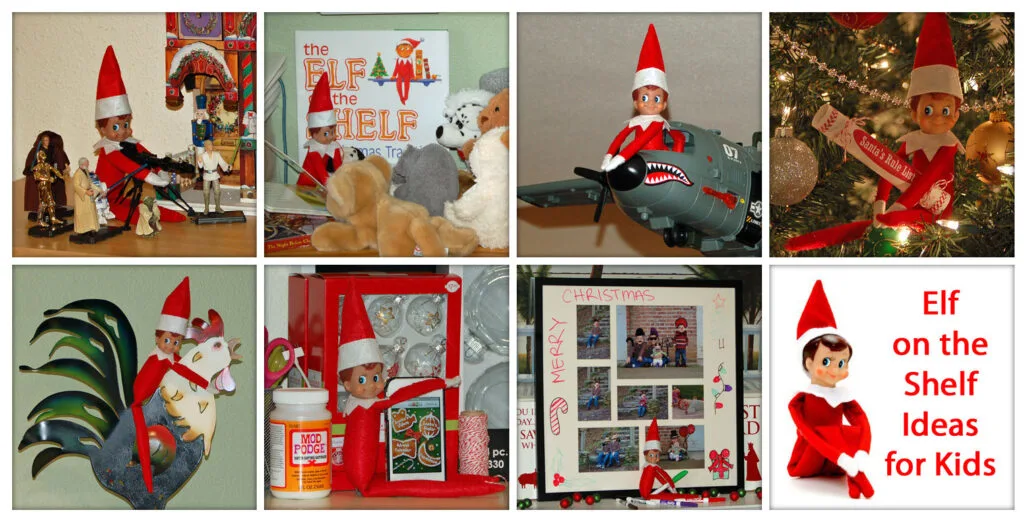 This personalized message is an annual tradition our boys look forward to every year. It really touches our boy's hearts when Santa says their name, knows their age and grade and knows what they have been up to all year. This is a wonderful project that keeps the spirit and magic of Christmas alive in our children's hearts and we will continue this tradition as long as we can.
If you want to keep the magic of Christmas and Santa alive in your child's heart with a personalized video message, visit the Portable North Pole website. It's easy to create your own personalized message for your children and best of all, it's free! (Upgrade options are available for an additional fee.)
Check out all our elf fun:
More Creative and Fun Elf on the Shelf Ideas
The force was with Tiny George as he fought the dark side this night.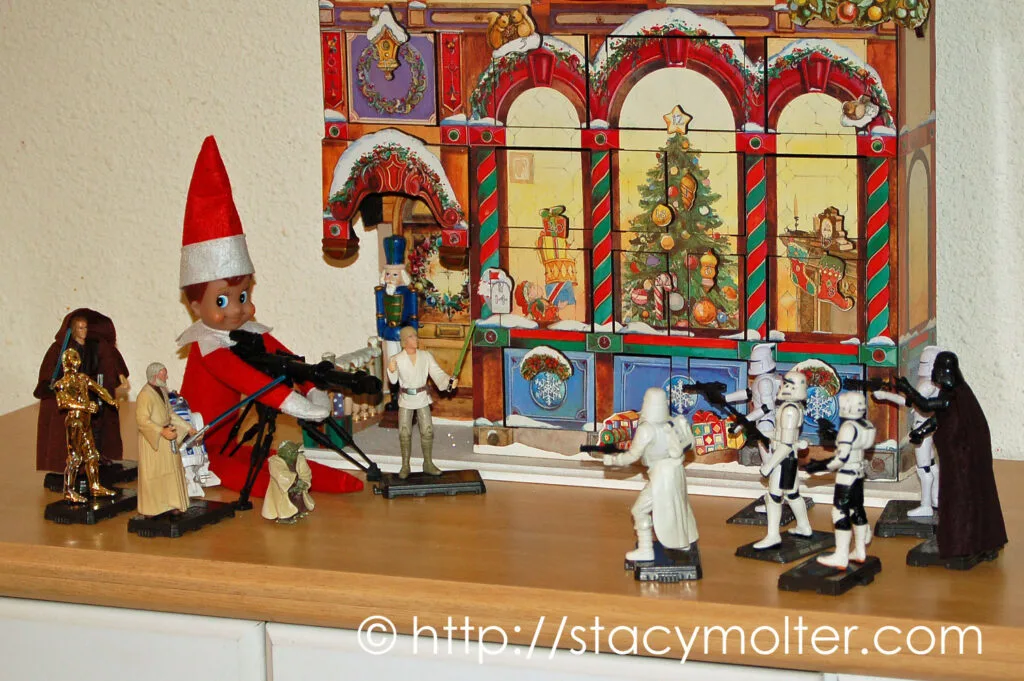 Story time with the elf was a big hit. The boys loved how Tiny George invited all their friends to read a book about the true meaning of Christmas.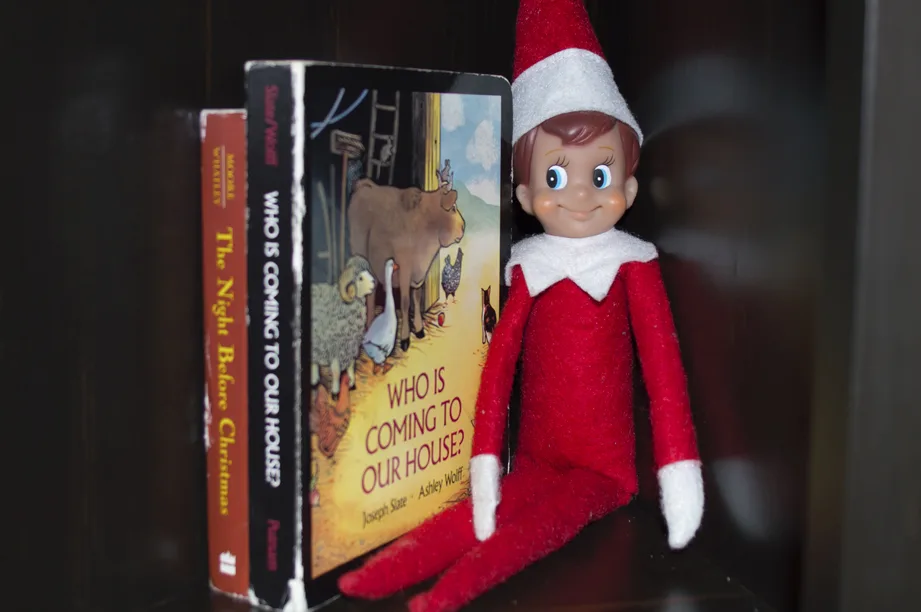 Bombardier Tiny George to the rescue. Where ever the bad guys are, Tiny George will fly by and save the day.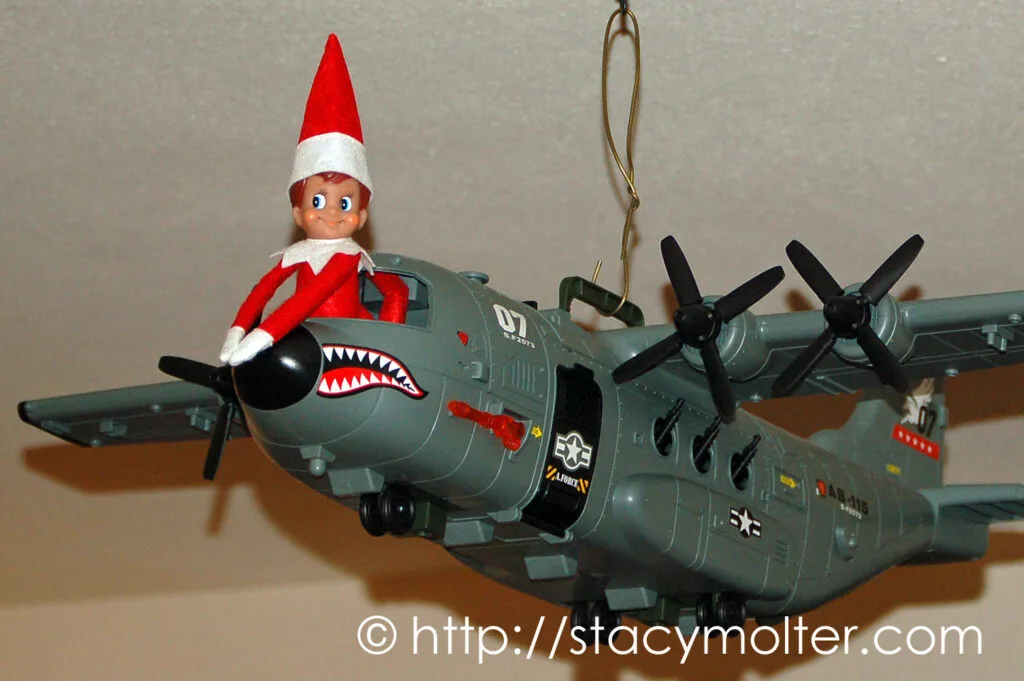 Our little children had a rough day today so Tiny George thought it would be good to remind the boys of Santa's rules if they wanted to continue to be on the nice list. Good news..it worked! (If only they listened to me as well as they do the elf.)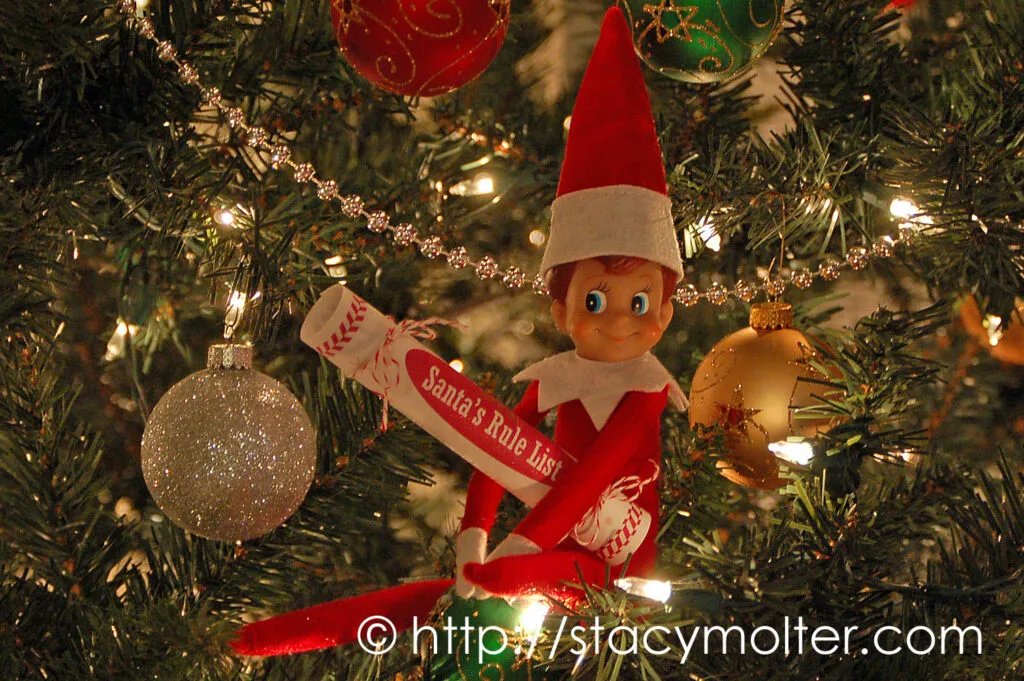 Today was a hectic day so Tiny just hopped up on one of our many roosters for a ride around the house. Giddy up cowboy George!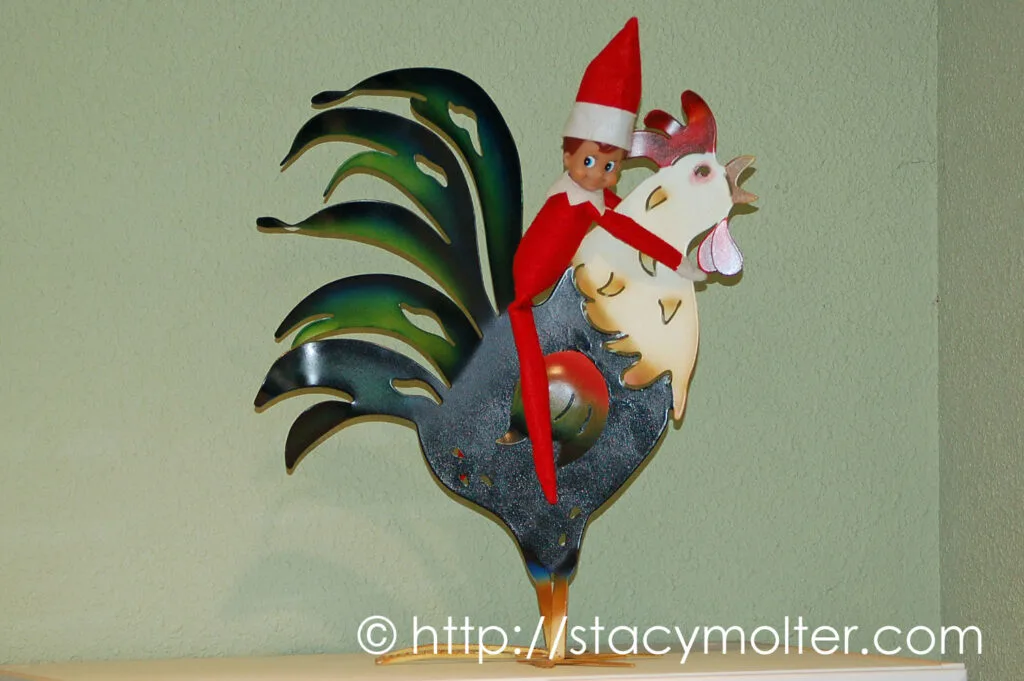 This was the day our boys have been looking forward to all month. Tiny George brought a personalized video message for all of our boys letting them know if they were on the nice or naughty list, and how they can keep (or get back on) the nice list before Christmas comes.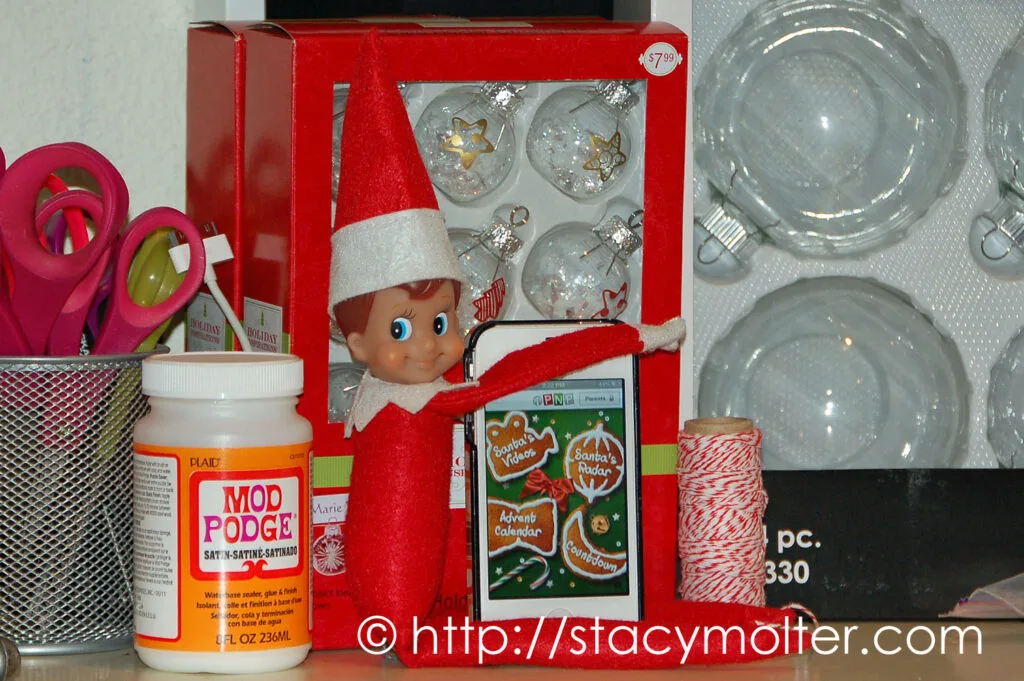 Not my new pictures!!! Looks like our little friend had a little fun with the new portraits of our children. That elf graffiti better come off!!! (Thankfully the elf used dry erase markers so the ink wipes off effortlessly.)