It was another week of shenanigans, as the Elf on the Shelf made our kids giggle and laugh with his crazy antics!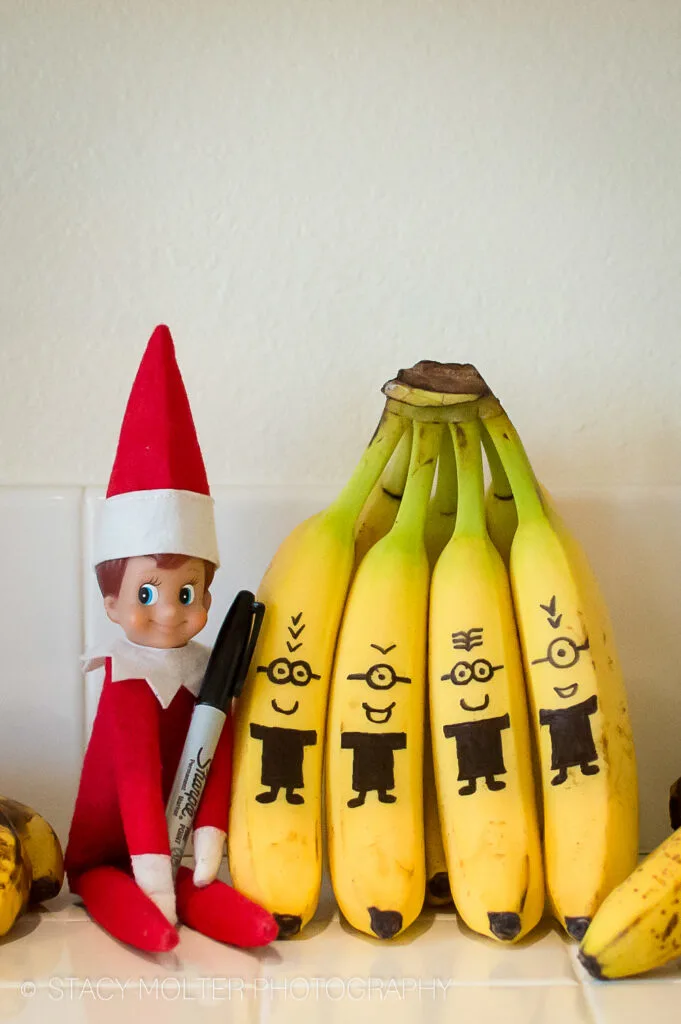 Check out all our elf fun:
Elf on the Shelf Ideas for Christmas
Every child wants to ride a pony at least once, and our little elf was no exception.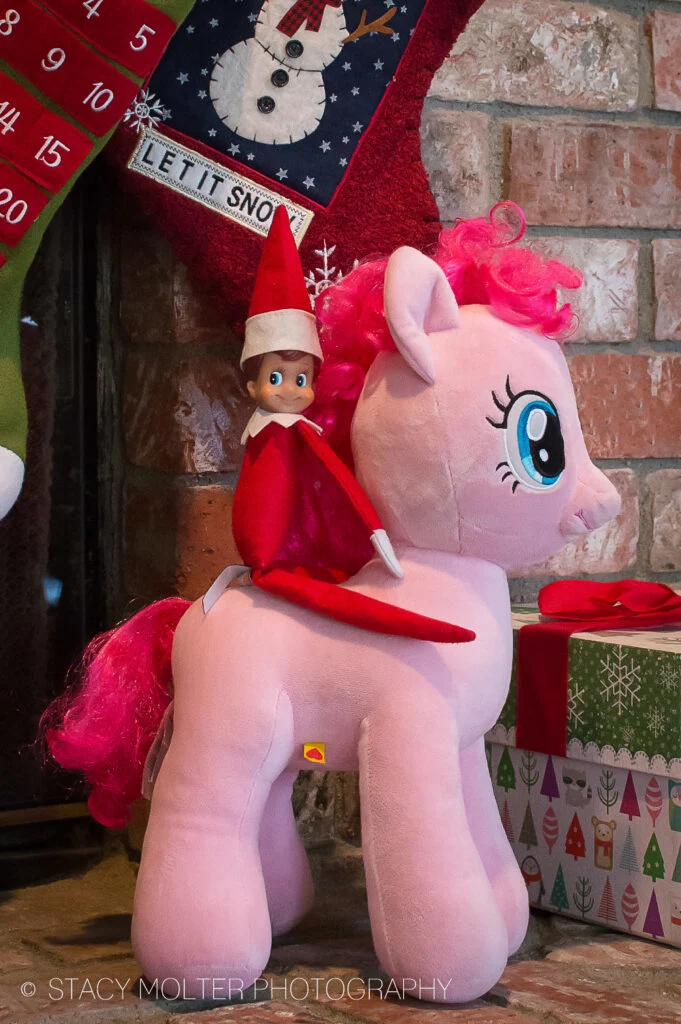 Where's Elfie? He tried to be sneaky hiding amongst a few of his best friends.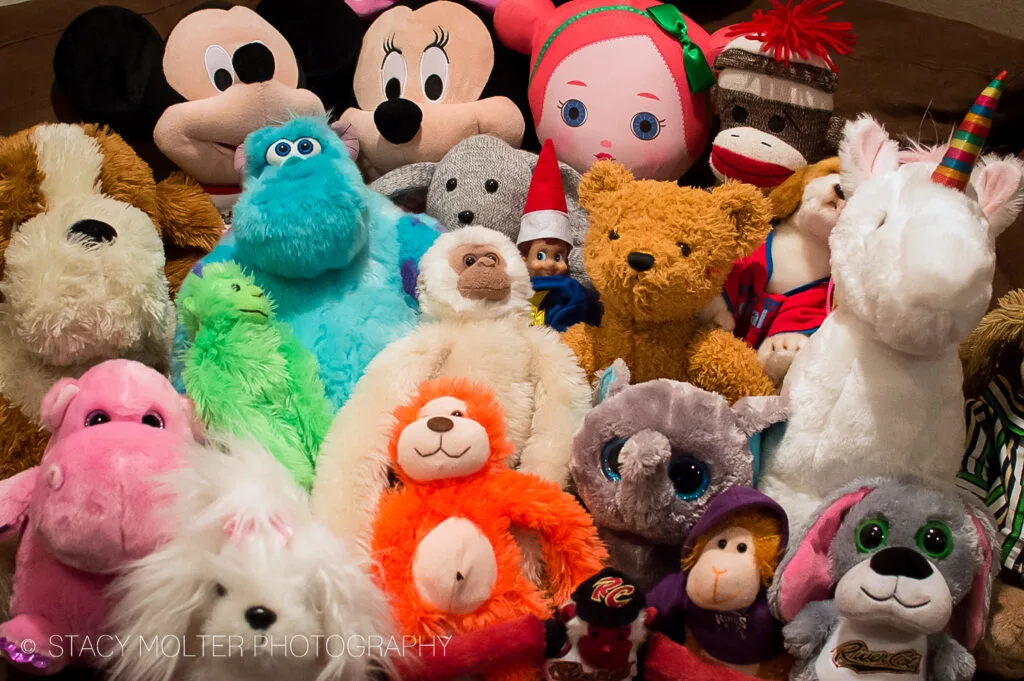 Do you want to build a snowman? Looks like the Elf on the Shelf loves Frozen as much as our family does.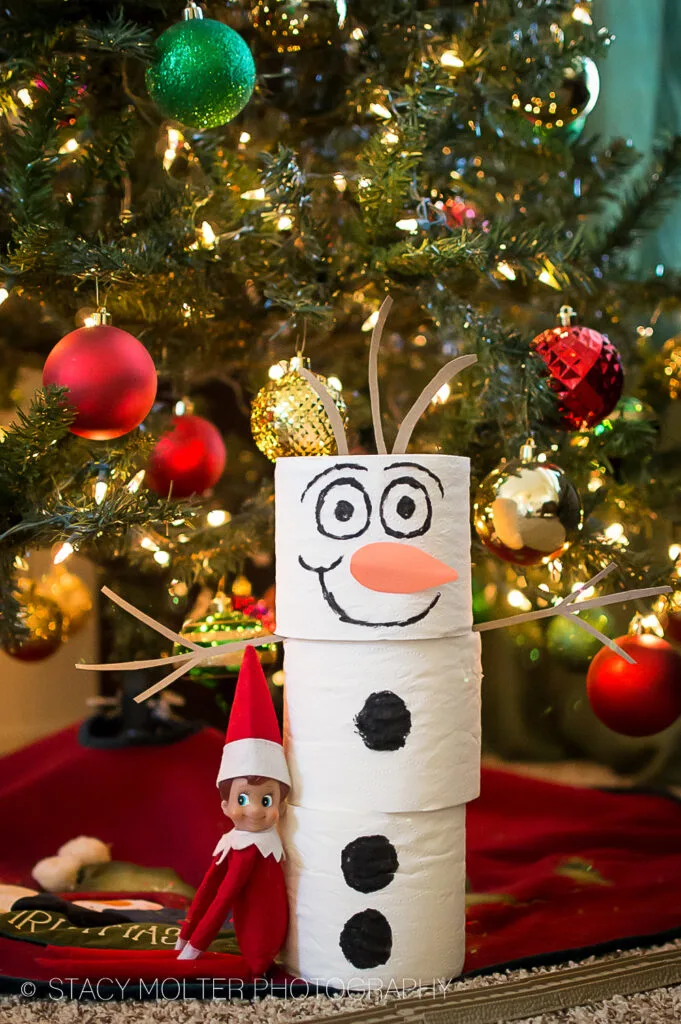 Bananas!!!! (You must watch the video!)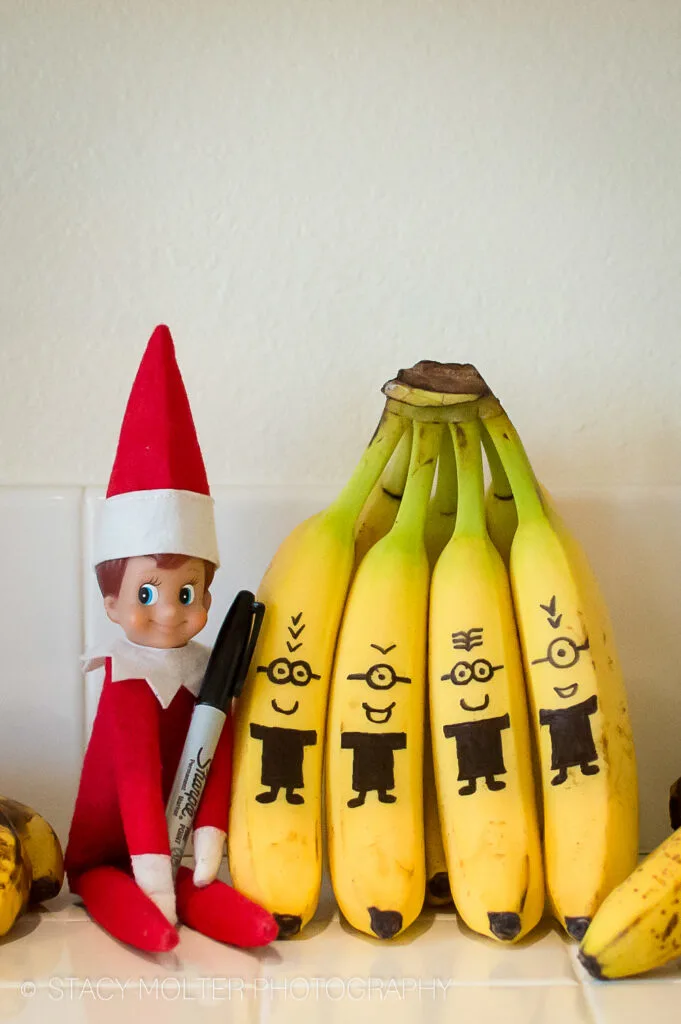 Uh oh! Someone got himself in a bit of trouble again!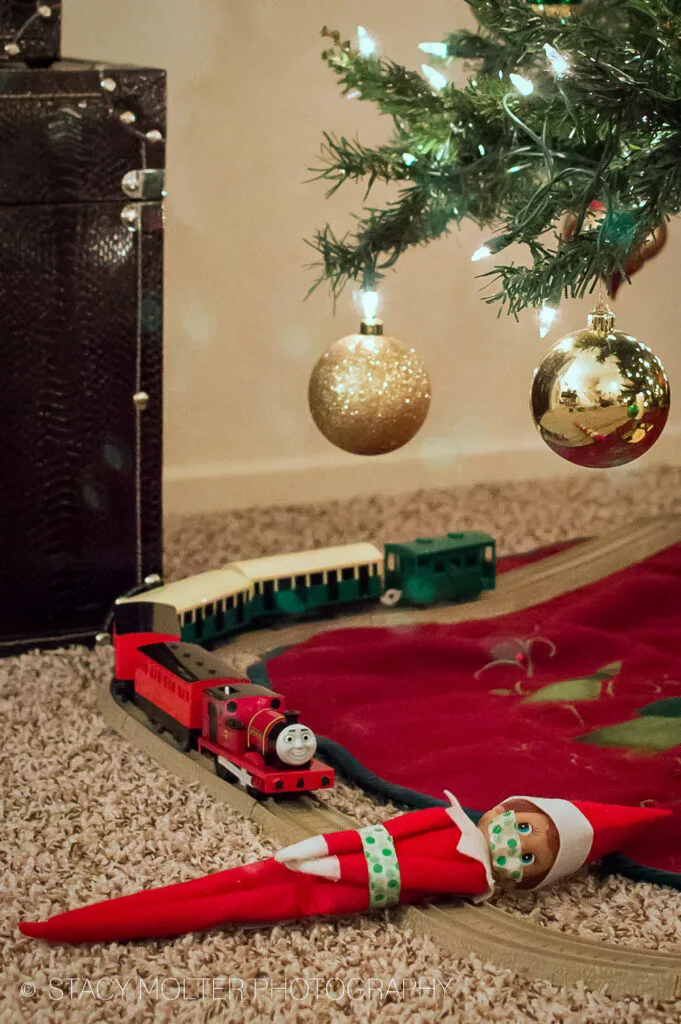 This. This is the day near tragedy struck. Our poor little elf barely escaped our Boxer's gripping jaws of death, as he was nearly devoured in an attempt to satisfy her ravenous, uncontrollable appetite.
Ok, maybe it wasn't quite that dramatic, but our oinker of a pet did grab our little friend in the middle of the night and started eating the Fruit Loop necklace he was making. But no worries, hubs saved the day (and our elf) and relocated him to a much safer place.